This month I have strategically chosen to feature self help books— because we could all use a pep talk every once and a while, don't you think? I don't know about you guys, but once fall rolls around I tend to fully embrace all sorts of change. Once the leaves start to turn all of the pretty shades of orange and yellow I jump at any and all opportunity to shake things up in my life. It can be something as small as rearranging my bedroom, or something big like changing jobs or completely overhauling my personal life. All of these books are awesome suggestions if any of you find yourself in the same position as me this month; itching for a change or in need of an extra push in order to get the ball rolling.
101 Ways To Live Well by Lonely Planet
This book looks to provide quick and easy solutions for handling the stress of everyday life through mindfulness exercises, meditation, nutrition tips, yoga and stretching ideas. While some self help books approach from a one-size-fits-all perspective, this book encourages you to find what works best for you and provides multiple suggestions for topics like fighting cravings, improving sleep patterns, how to strengthen your relationships and more. The intention is to clear your mind and provide you with useful and effective tools to help you handle whatever life throws your way. As someone who has been looking to implement more mindfulness and meditation into my daily routine, this book was the perfect introduction!
The Life Changing Magic of Not Giving A F**k by Sarah Knight
This hilariously honest bestseller tackles some of the most relevant topics and teaches you how to put yourself first and stop giving a fck about all of the things in life that simply do. not. matter. Author Sarah Knight tackles topics like family issues, body image, work-life stress, and all the other bullsht that prevents so many of us from living our best lives. In doing so, we allow ourselves to spend our time, energy, and money on the things that really matter. 
As someone who cares about everythinggggg just a little too much, this book was the perfect way to remind myself that not everything is worth getting upset or uneasy over, and that we can edit our lives to create the kind of mindset and environment we thrive in.
Get Your Sh*t Together by Sarah Knight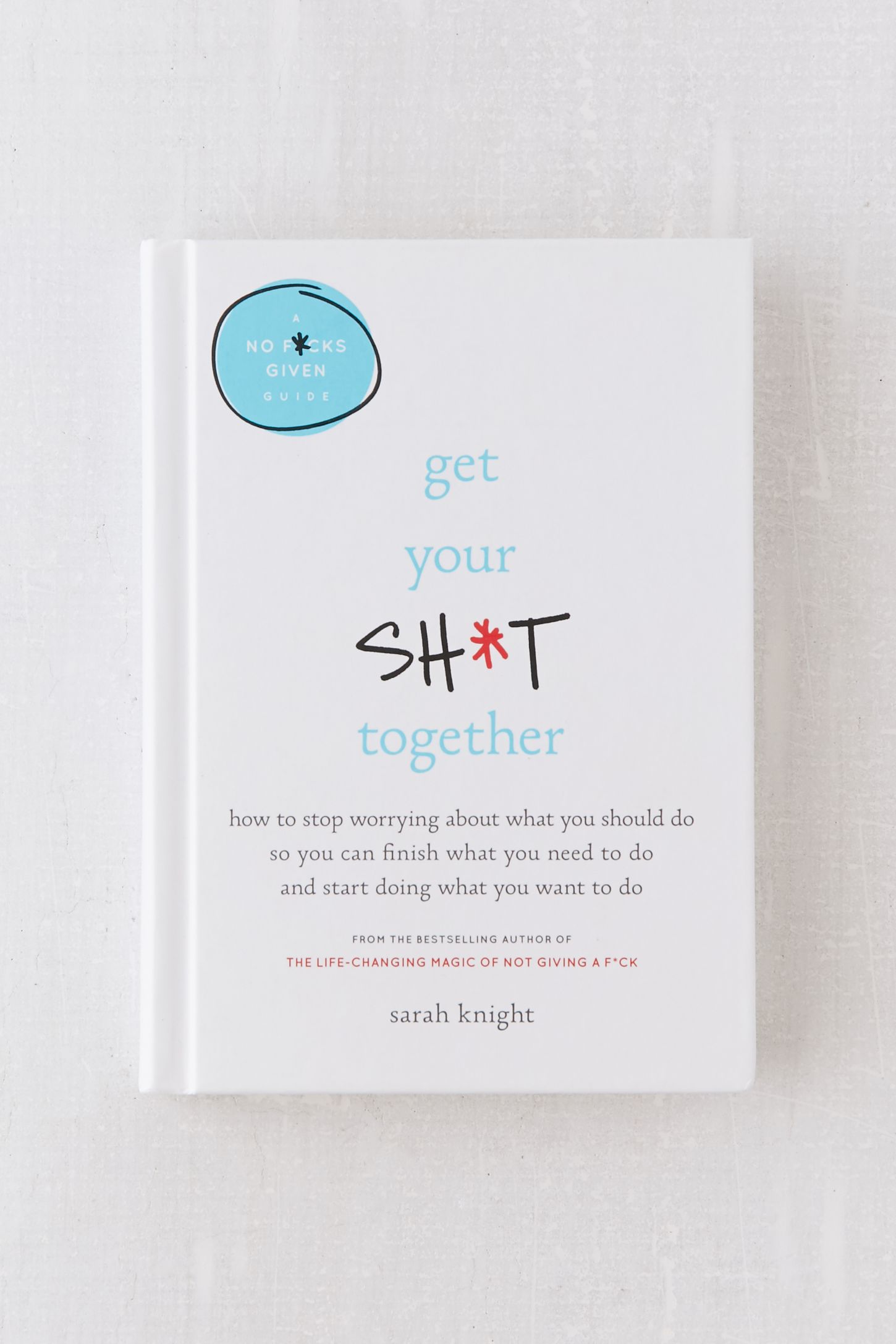 Following in the footsteps of mental de-cluttering, Sarah's second book on this list takes it one step further and discusses how to organize your priorities and eliminate the parts of your life that are setting you back from reaching your goals. It explores topics like finances, anxiety, tackling your fear of failure and the power of negative thinking vs positive thinking. Such a great read, and after reading I bet you'll find yourself becoming more aware of the positive changes to your thoughts and actions throughout your daily life. 
Live Lagom by Anna Brones
Similarly to the cultural phenomena of hygge, the Swedish concept of lagom looks to balance all areas of your life with it's simple and accessible approach to life. Topics include work-life balance, home decor and design, environmental stability and mental health. All things I love! This book is filled with insightful tips that look to create a more intentional lifestyle. Anna Brones argues that we can all shift our focus and find happiness in everyday balance, and who doesn't want more of that in their life?
100 Days Happier by Domonique Bertolucci
This book is for all of us out there searching for happiness in our lives, but have been going about it in a way that is entirely incorrect. So many of us think that filling our lives with money, a significant other, or a successful career is the key to happiness, but in actuality it is something only we can create for ourselves through our choices and a conscious shift of perspective. Bertolucci explains that by changing the ways in which we think and act, we can change the way we feel; both about ourselves, others, and the situations we find ourselves in. A great self help book filled with motivational quotes and passages that will leave a lasting impact.
xx Kelly